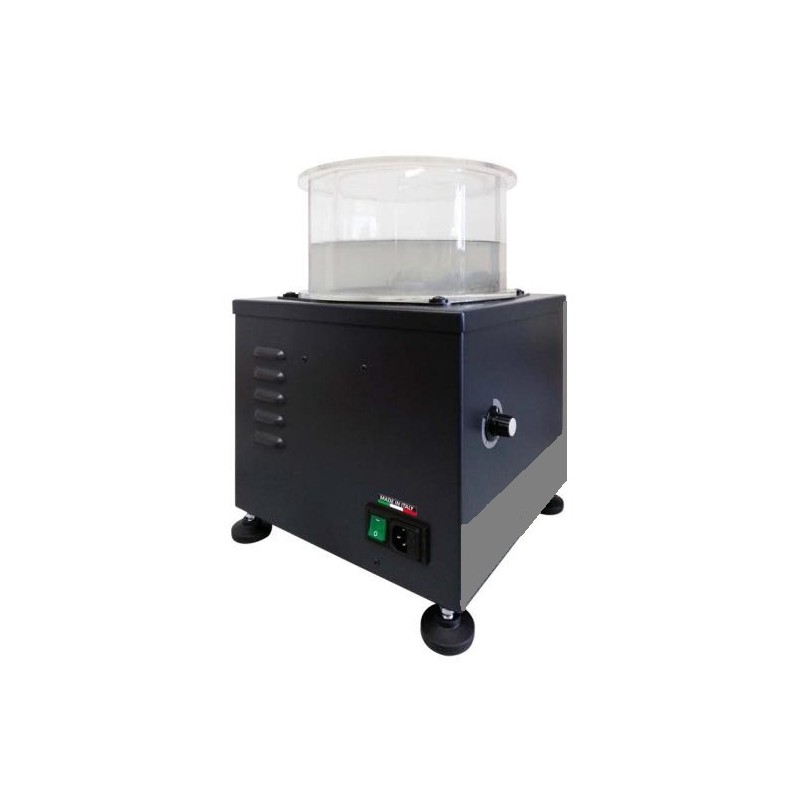  
Magnetic tumbler
The magnetic tumbler is a machine designed for finishing and polishing of non-ferrous surfaces and precious objects. It is useful to remove dirty and oxidation that might appear on the piece. 
The machinery includes:
- plexiglass tub;
- pack of needles (200 gr - 0,3 x 5 mm)
- electric cable.
Features: 
- speed regulator;
- inversion of rotation every 8 minutes;
- total cycle of 30 minutes.
Two versions are available, with green or black carcase: 
- 220 V;
- 110 V.