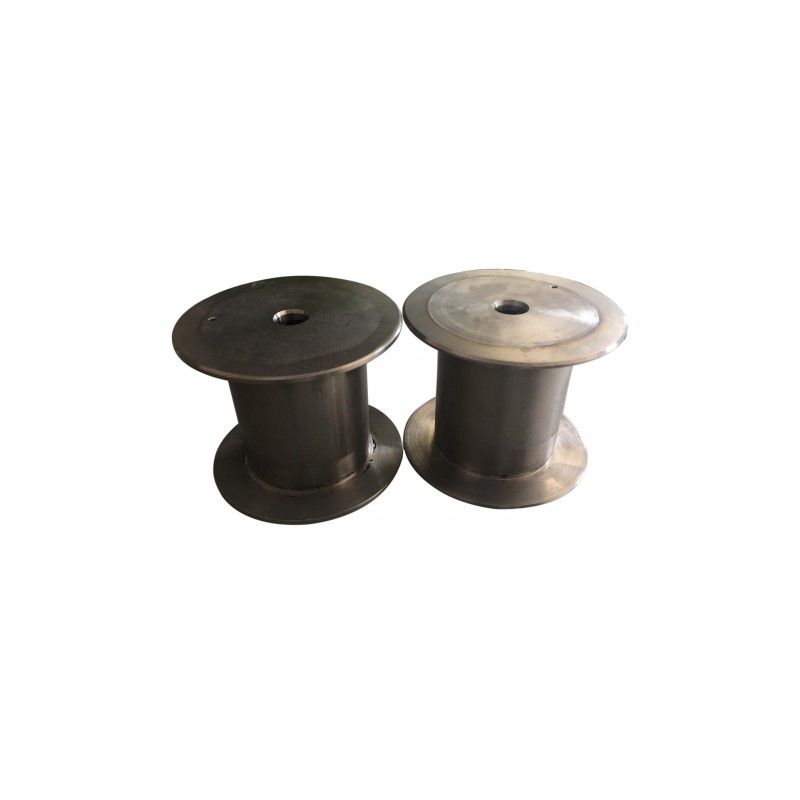  
Titanium coils
Flanges can have two diameters: 125 mm or 140 mm.
The central nucleus can have two diameters: 72 mm or 89 mm.
The length of the coil will be realized on request.
They are used in the following multi-passage wire drawing machine: VM/6P - VM/10P - VM/12P - VM/12PE;
and in the following spoolers: VM/GBV - VM/GBVM - VM/BFV. 
Titanium coils are used to wind up the wire that has to be annealed in ovens.
Construction: lateral flanges are linked to the central nucleus through internal TIG welding, turned and pierced in the center with dragging hole.
The total price of the product changes according to the characteristics described above and according to the price of titanium.
Shipping costs will be calculated after the order.